Outdoor Kitchen BBQ Design & Installation

A number of Que Fresco customers specialise in the design and installation of outdoor kitchen BBQ areas and we are happy to recommend their services. 

Whether you want something that includes one of our Monolith ceramic grills -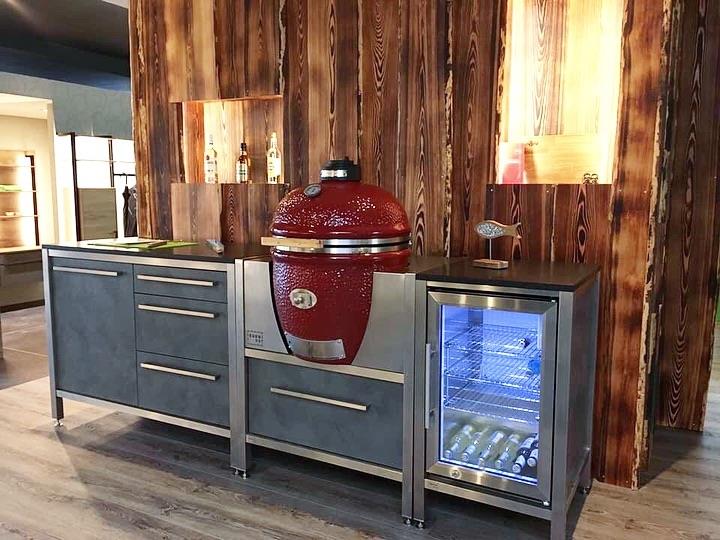 Or whether you prefer a gas alternative -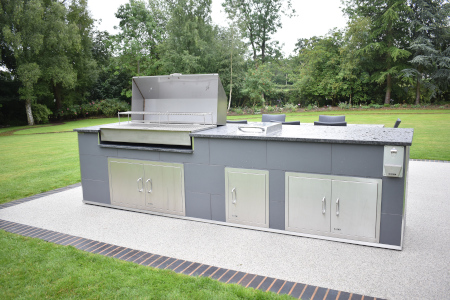 On a British Summers day there's no better place to be than out in the garden and the outdoor lifestyle here in the UK is becoming increasingly popular. Of course you can't always rely on that weather but with the creative use of pergolas and shelters then the possibilities for year round outdoor cooking are endless. Especially when you cook on a Monolith and keep warm with your Big Pig!
Outdoor Kitchen BBQ Installers

All the contractors below have access to the entire Que Fresco range of brands with full manufacturer warranty, after sales service and spare parts back up.
Design Outdoors
Tunbridge Wells, Kent.                                           http://www.design-outdoors.co.uk/
Simon Prince is passionate about outdoor living and gardens, he's been involved in creating outdoor spaces since 2010 and has been at the fore front of innovative design and build.
Whether it is an outdoor kitchen, lounge or garden building, Simon loves to create spaces that are both functional and inspirational.
Woodhouse Toad
Preston Capes, Northamptonshire.                https://www.woodhousetoad.co.uk/home
Specialising in the design and build of outdoor kitchens, pergolas, gazebos and outdoor bars, Woodhouse Toad have an on-site construction facility and outdoor display complete with Que Fresco barbecue brands.
Their showroom is packed with BBQ and outdoor living accessories and we can vouch for a cracking brew from their on-site coffee shop.
Keep an eye on their website for outdoor pop-up events which make for great family days out. 
Outdoor Kitchens & Design
Cirencester, Gloucestershire.                    https://www.outdoorkitchensanddesign.com/
From the hamlet of Ashton Keynes on the Gloucestershire / Wiltshire border where their bespoke showroom displays an array of design ideas for barbecues and pizza ovens. You can buy the "full Monty" or an individual barbecue.