Que Fresco UK & European Distributors For Ozpig
Que Fresco UK & European distributors for Ozpig, the clever Aussie invention created by a family with a love of the great outdoors.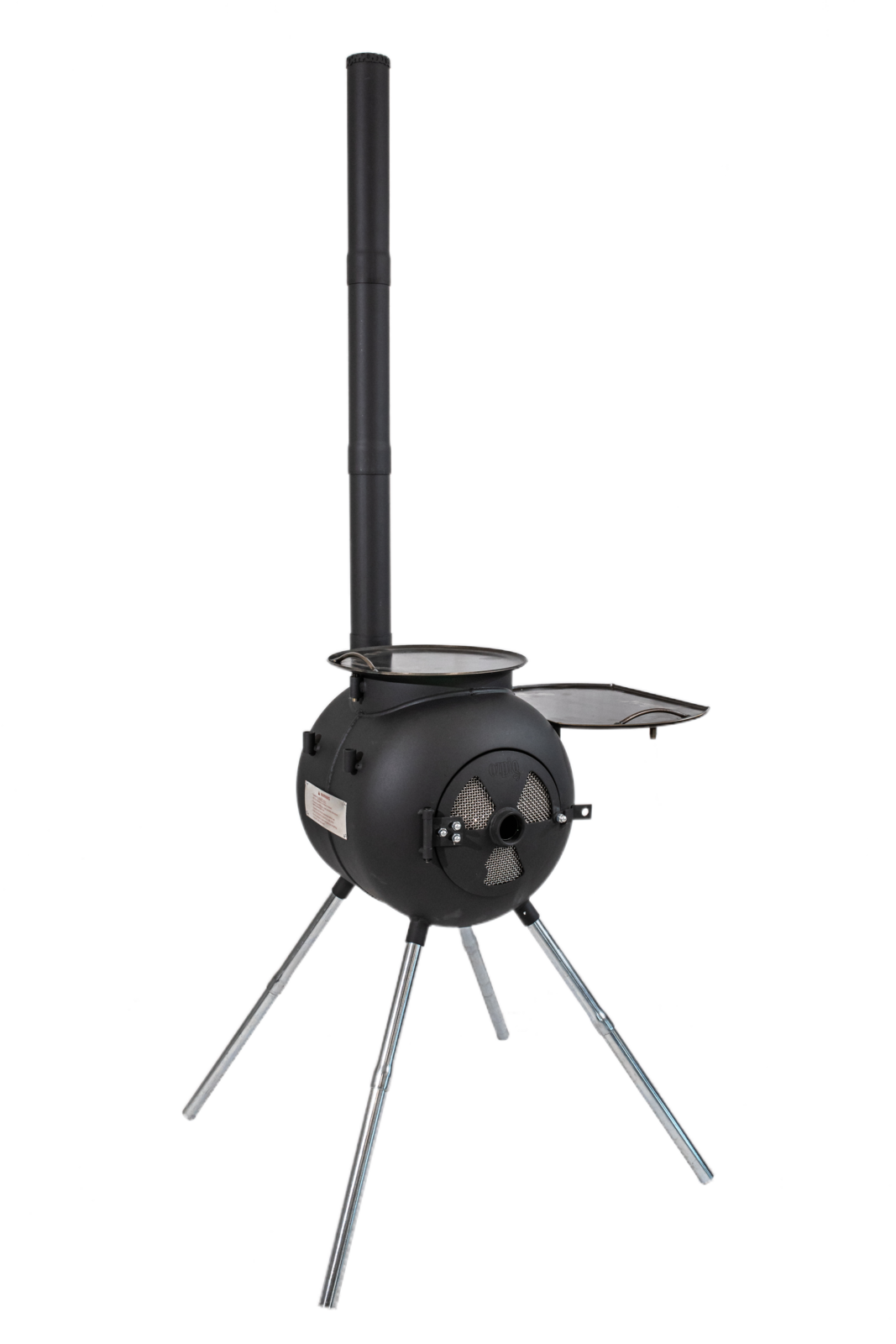 Ozpig Series 2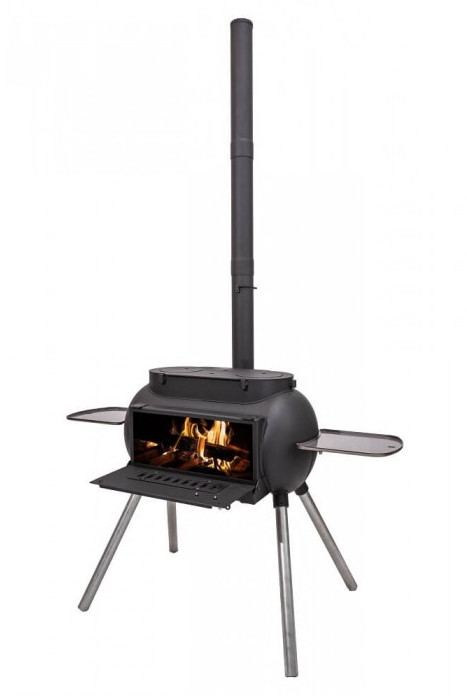 Big Pig
The original brainchild of Aussie couple Maria and Allan Shepherd, Ozpig is now developing into a global brand under the entrepreneurial guidance of their son Anthony.
Anthony and Paul (here at Que Fresco) originally started the conversation about working together in 2020 and following many further discussions, 2021 sees us launch the Ozpig range from our existing UK warehouse.  
Que Fresco only work with brands that put quality at their core and Ozpig fits the brief to perfection. At such a competitive price point, this versatile Aussie creation has clearly hit a sweet spot in the UK / Ireland market where demand continues to exceed our expectations.

Not only are we bringing the new evolution Ozpig S2 (Series 2) into Europe, we are also introducing it's big brother stablemate Big Pig. These units, together with the Oven Smoker and many other accessories make for what is a unique barbecue / campfire cooking experience.
Ozpig S2 (Series 2)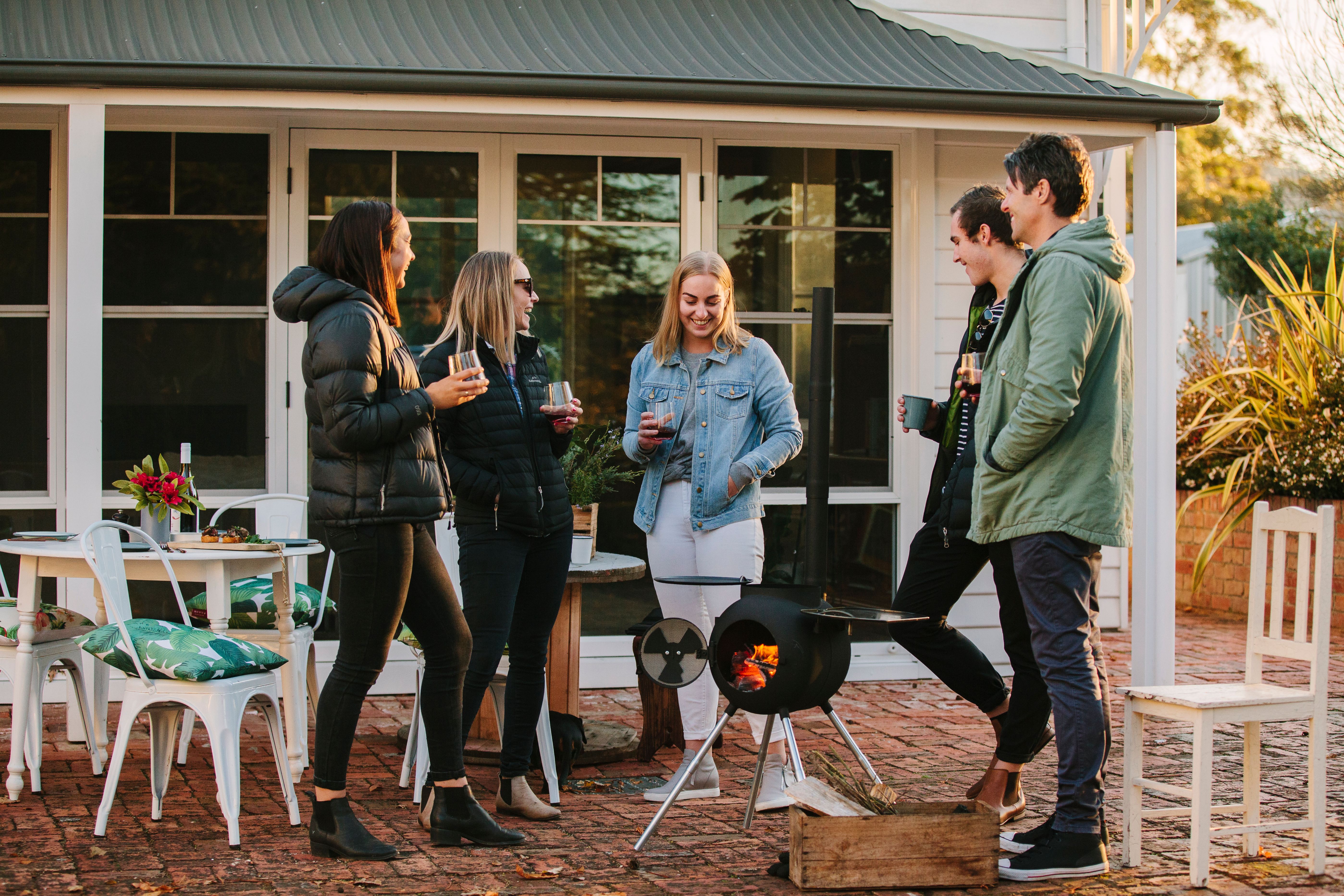 Your best friend for the outdoors - Ozpig is a cooker, a fire pit and a heater. Take it camping, fishing or use it on the back patio or terrace.
Ozpig is great when cooking outdoors and perfectly relaxing so you can enjoy the warmth of an open fire in safety.
The simplicity and versatility of the Ozpig makes travelling, camping and cooking an enjoyable experience for everyone.
More recently the Ozpig has been developed into a multi purpose cooking station with the addition of some well designed accessories.
All of the above, coupled with amazing build quality and an excellent value proposition are the reasons why we love Ozpig and it would appear that we're not the only ones. UK / Ireland demand for this cutie has blown us away.
Big Pig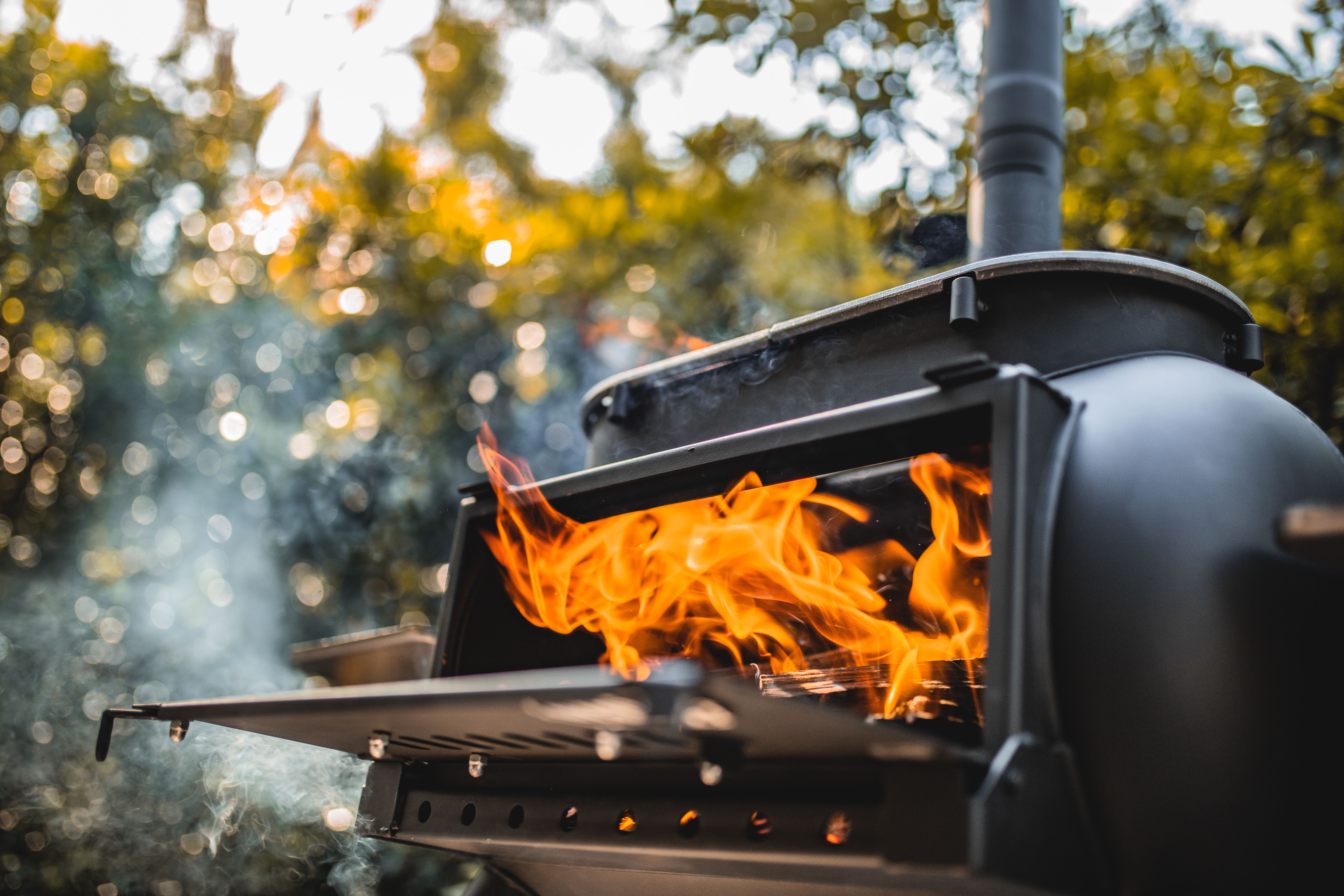 Big Pig is the new addition to the range targeting the "at home" market and is an excellent season extender. With it's open door design delivering directional warmth, you can stay outside in comfort for longer.
Used as a stove you can cook, just like you would indoors. Big Pig also features a similar range of accessories to add further cooking versatility.
Add the oven smoker kit and create juicy low and slow BBQ on what is now a quality wood fired offset smoker at a significantly lower price than a standard offset but one that also (when you crank up the temperature dial) delivers an amazing pizza! What's not to like?
The Ozpig Accessories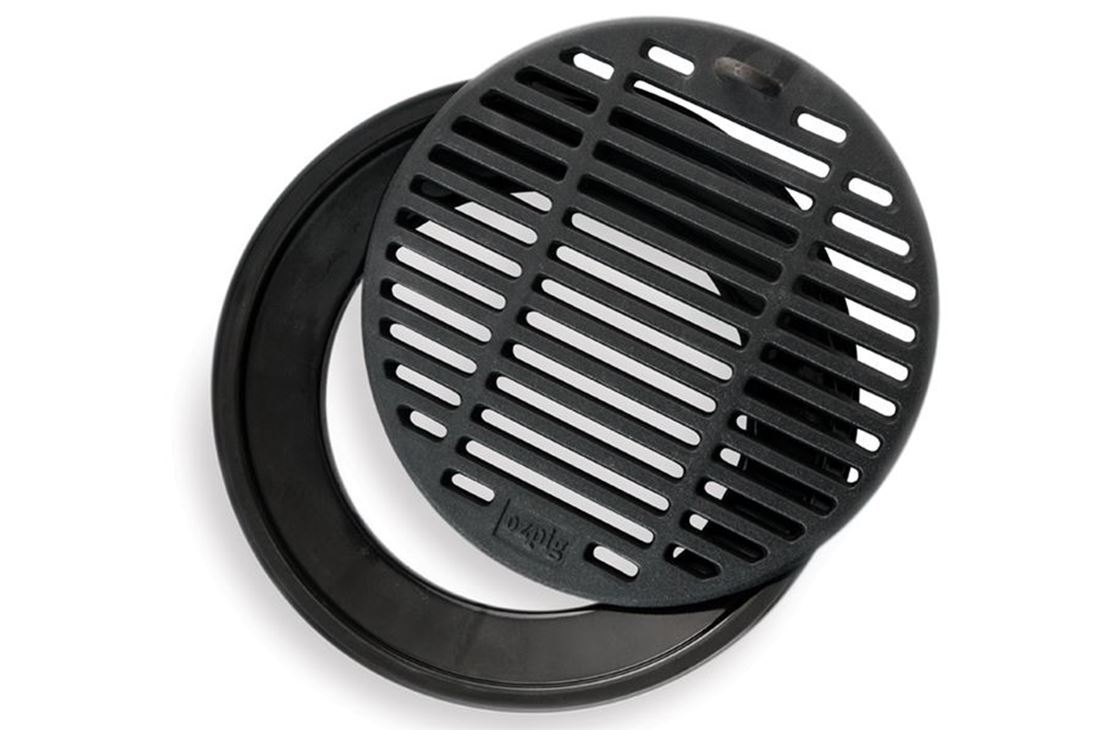 Ozpig Chargrill & Drip Tray
Ozpig Charcoal Basket
Ozpig Diffuser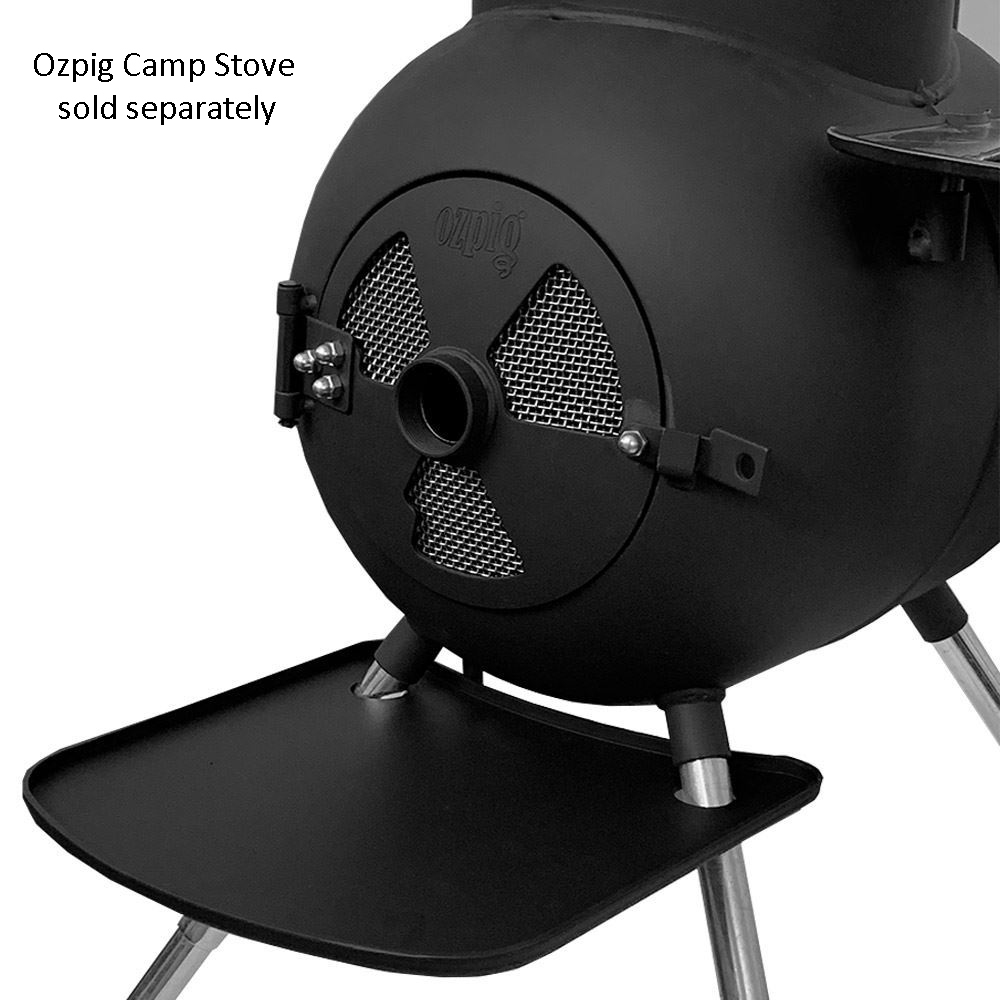 Ozpig Ash Tray
Ozpig Cover
Ozpig Rotisserie
Big Pig Accessories
Big Pig Chargrill
Big Pig Rotisserie
Big Pig Flat Iron BBQ Plate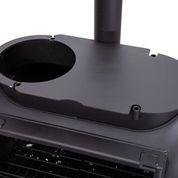 Big Pig Oven Smoker Adapter Plate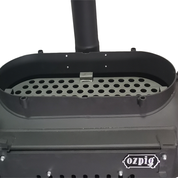 Big Pig Charcoal Plate
Big Pig Cover
Universal Accessories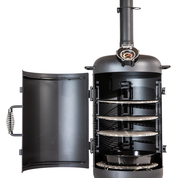 Oven Smoker Accessory
9" Pizza Stone
Tool Rack
Where To Buy Ozpig & Big Pig
Ozpig and Big Pig are available through a network of specialist retailers and they are all listed in the dealer directory on the Ozpig website.
Initial demand for "the Pigs" has been amazing, couple this with the all year round appeal of these fire pit cookers and the list of stockists continues to grow. Please contact us if you would like to become part of the network.