UK & European Distributors For Pit Barrel Cooker
Que Fresco are UK & European distributors for Pit Barrel Cooker, the barrel cooker created by a family with a love of real charcoal cooking with no hassle.

THE ORIGINAL VERTICAL BARREL COOKER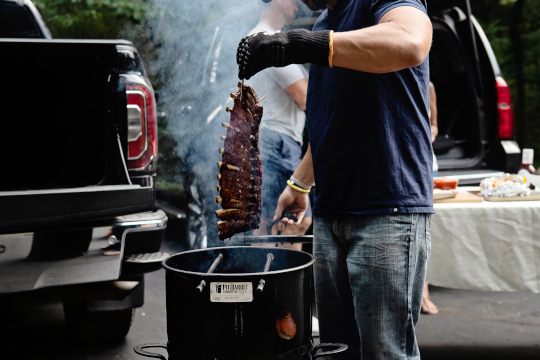 Barrel cooking isn't new but there just hasn't been a consumer drum smoker for sale quite like the Pit Barrel™️ Vertical Drum Cooker before. The unique design completely eliminates guesswork and perfectly cooks pork, beef, poultry, vegetables, and more. With unmatched capacity and 360-degree cooking coverage, this barrel BBQ grill is something special.
Browse the Pit Barrel™️ vertical drum smokers, accessories, recipes, and more to make your next barbecue an unforgettable and delicious experience! If you have any questions about these products or would like to learn more about how you can use them, browse the instructional videos or contact us today.
UNLOCK A WHOLE NEW WAY TO COOK

HOOK-N-HANG™ COOKING METHOD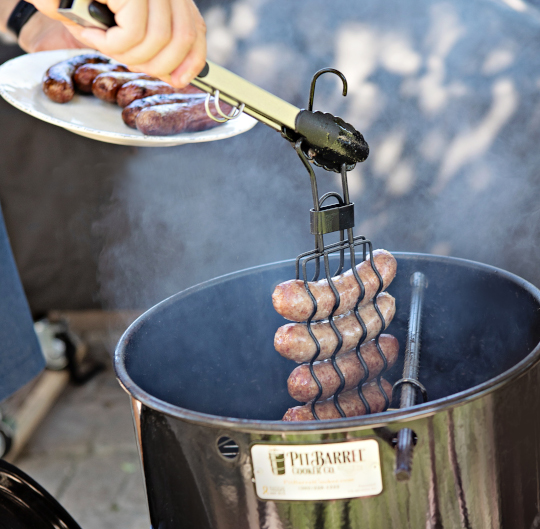 The Pit Barrel® is famous for its ability to get consistently delicious results, and it's not by accident. Hanging the meat in the centre of the heat allows for even cooking and creation of a "smoke fog" from juices dripping directly on the coals delivers unrivalled flavour. Experts, judges, and food lovers of all ages agree – the Pit Barrel® simply cooks some of the best food you've ever tasted. And the best part? No hassle! It's as easy as 1-2-3 and guaranteed to impress friends and family. 

VERSATILE GRILLING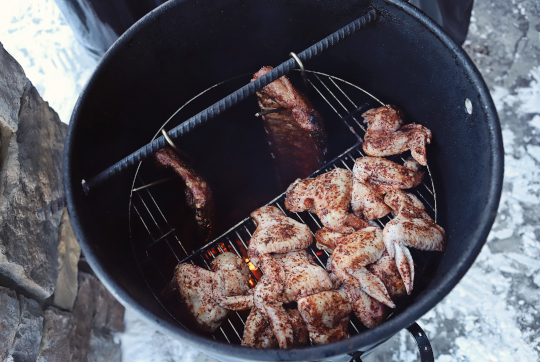 Not all meats are created equal– and not all foods are meats! Every Pit Barrel® comes with a steel grill grate, not just so it can double as a traditional grill, but to take advantage of the Pit Barrel® added depth and temperature control. Want to sear a steak? Cook without the lid to turn up the heat, or leave it on and let the smoke add another layer of depth to burgers, fish, pizza or even cookies!

COOK LIKE A PRO, EAT LIKE A PRO

The dripping juices also cool the bottom of the meat to give all round even cooking and the smoke fog fills the barrel and envelops the meat, infusing it with even more natural flavour. Of course, this is not to say that grilling on the included grate won't yield equally impressive results. Similarly to hanging the meat, the greater distance between the heat source and the grate serves to reduce "hot spots" and cooks the meat more evenly on the bottom and the top.
"While barrel cooking is nothing new, it has never before been brought to the mass market in a form that is both affordable and simple to use, producing perfectly cooked meals every time. We believe that everyone that enjoys outdoor cooking will want a Pit Barrel® because everyone who tries one is simply amazed by the flavour it produces.
Experience why our customers give the Pit Barrel® rave reviews and have made it the #1 barrel cooker on the market. It simply cooks some of the best food you've ever tasted, with no hassle."
DURABILITY AND STYLE

Let's also be clear, the Pit Barrel® Cooker isn't a converted oil drum. It's custom built from virgin materials, constructed to withstand the heat conditions of charcoal cooking and its porcelain enamel coating makes it extremely weather-resistant. Each drum and lid are treated with a superior-grade porcelain enamel finish that gives the Pit Barrel® not only great looks, but also the ability to last for years.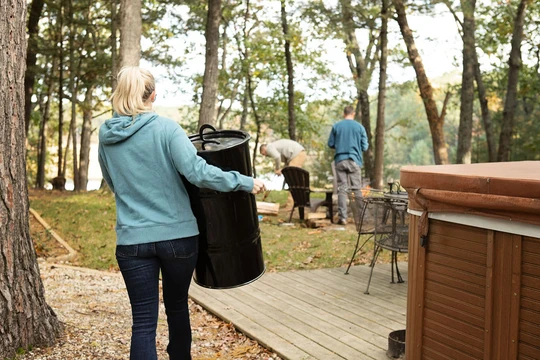 PORTABILITY

If you can't take it with you… it's not a Pit Barrel®. We know smoked meat and BBQ connoisseurs have mobile interests. That's exactly why we have built the Pit Barrel® to be light and compact enough to fit in the back of most estate cars, vans and SUVs for easy transport to the campsite, family gathering, or sports event.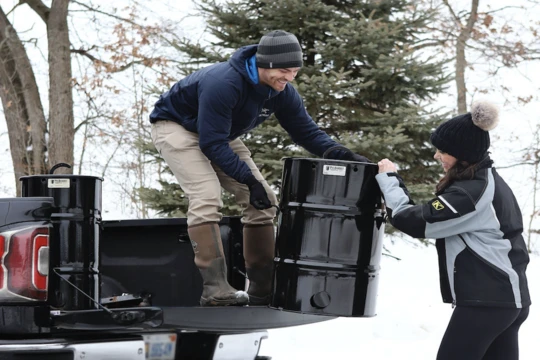 The Cookers

Pit Barrel Cooker (PBC) – The Original and most popular, medium size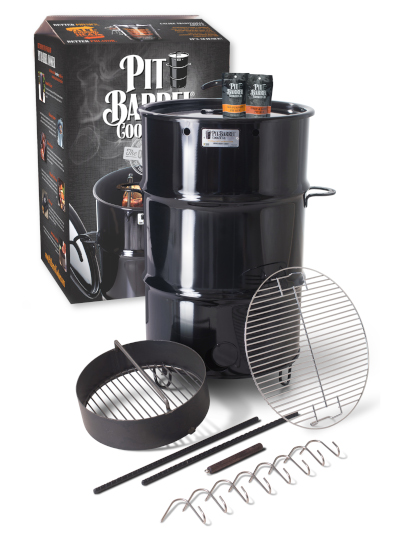 Are you ready to make some of the best food you've ever tasted? 

Well, let's get started! The Pit Barrel® is the best selling drum cooker in the world. Its unmatched capacity allows for more than double that of regular horizontal cookers at a fraction of the cost. Hang brisket, chicken, sausages, vegetables, ribs, and more. Then set-it & forget-it! It simply cooks some of the best food you've ever tasted, with no hassle, due to the 360º All-Round Heat Dynamics™. 
Whether you're new to outdoor cooking or an expert trying to perfect your craft, Pit Barrel® will guarantee perfectly cooked food every time. This package includes everything you need to be ready to cook out of the box. All you need is to follow the instructions and lighting process based on the type of cook (grilling or smoking). 
Material: Top-quality durable 18 gauge steel with a porcelain enamel coating.
Physical dimensions – 92cm tall, including the lid and stand, and 64cm wide, including the side handles.
Shipping dimensions are 54 x 54 x 82cm
The total shipping weight is 26Kg.
Pit Barrel Junior (PBJ) – Even more portable, smaller size and lighter but capable of a big feed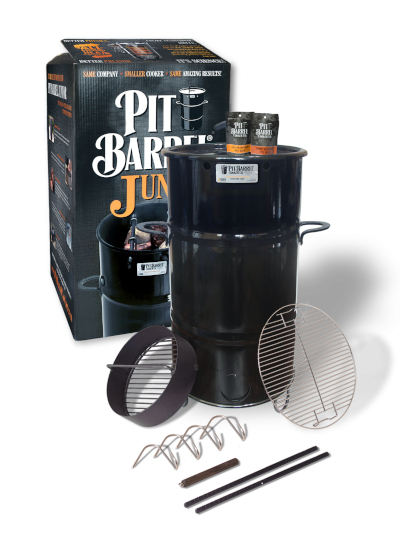 In addition to being perfect for smaller, everyday cooks, the 36cm diameter Pit Barrel Junior takes the portability of the Pit Barrel Cooker to the next level, fitting in just about any car, making it ideal for camping or wherever you may want to prepare amazing food. 
Though the 36cm Pit Barrel Junior has a smaller capacity than the 47cm Pit Barrel Cooker, it is still superior to the regular horizontal grills on the market. Choose whether you want to cook 6 racks of ribs, 1 pork butt or shoulder, 1 full packer brisket, 6 chicken halves, or a 17lb turkey – the possibilities are endless.
Already own the 47cm Pit Barrel Cooker? All accessories are interchangeable and will work perfectly with the PBJ, except Hinged Grate, Ash Pan, and Cover.
Physical dimensions – 84cm tall, including the lid and stand, and 54cm wide, including the side handles
Shipping dimensions are 42 x 42 x 74cm
The total shipping weight is 15Kg
The Pit Barrel X (PBX) – The Big One! Huge capacity for home, events, even catering/restaurant use!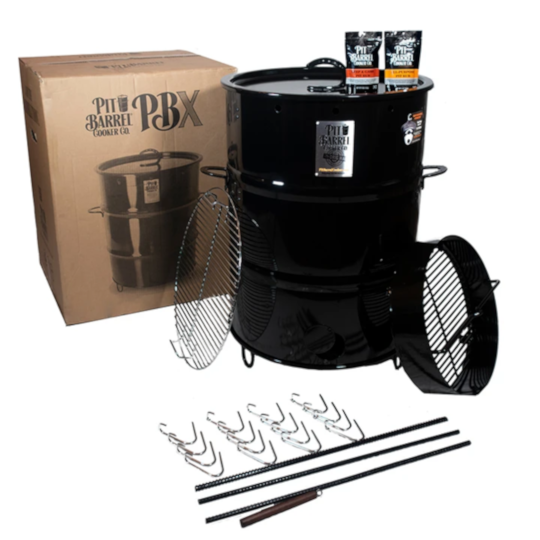 We are proud to introduce the newest member of the Pit Barrel® line up, the 57cm PBX.  
In addition to being perfect for large backyard cooks, the 57cm PBX takes the ease of use original Pit Barrel Cooker® has made famous to the next level.  The 57cm PBX will be right at home in a competition setting, catering for your large events, and even cooking for your restaurant.
The 57cm PBX has a much larger capacity than the original Pit Barrel Cooker® and is the largest porcelain coated drum cooker on the market.  Choose whether you want to cook 16-20 racks of ribs, 4 pork butts or shoulders, 4 full packer briskets, 12-16 chicken halves, 60+ party wings or 4 turkeys – the possibilities are endless.

The PBX includes everything you need to get cooking:

57cm Porcelain Coated Steel Drum 
Porcelain Coated Charcoal Basket
As with the Junior, all accessories are interchangeable with the original 47cm Pit Barrel Cooker except Hinged Grate, Ash Pan, and Cover. 
Physical dimensions – 92cm tall, including the lid and stand, and 76cm wide, including the side handles.

Shipping dimensions are 65 x 65 x 84cm.
The total shipping weight is 38.5 Kg.
Accessories Available in UK and Europe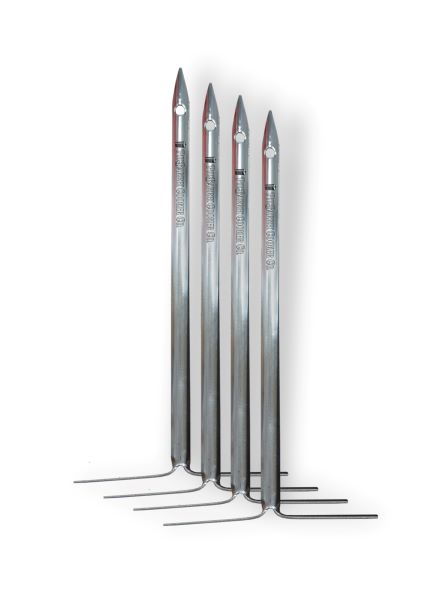 4 x 25cm Skewer Set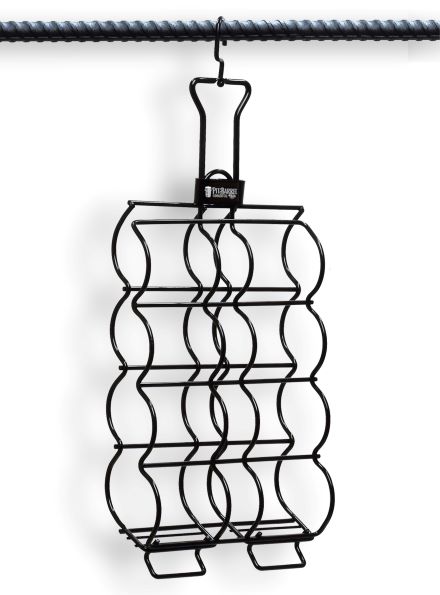 Corn Hanger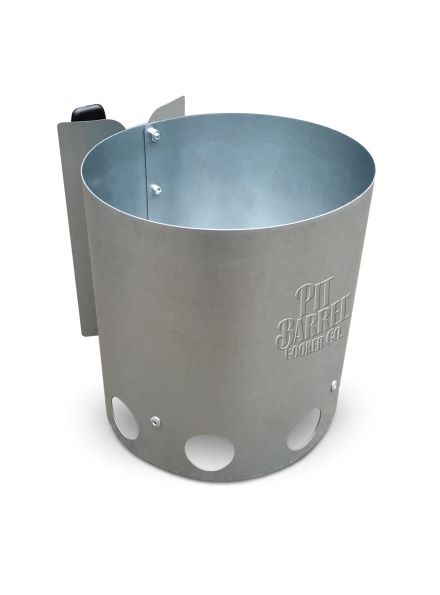 Chimney Starter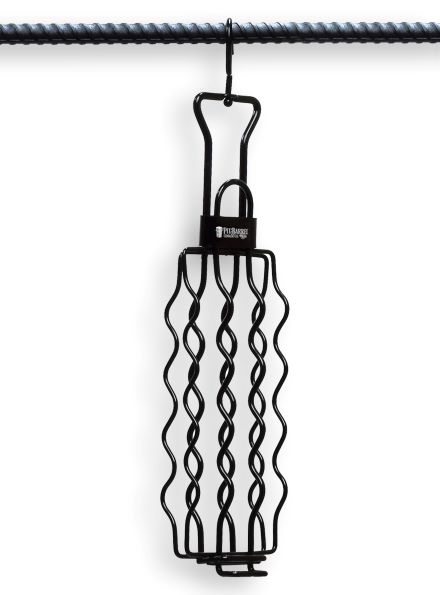 Sausage Hanger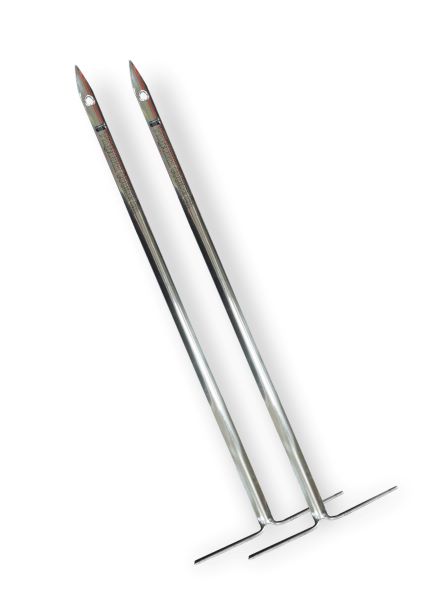 2 x 38cm Skewer Set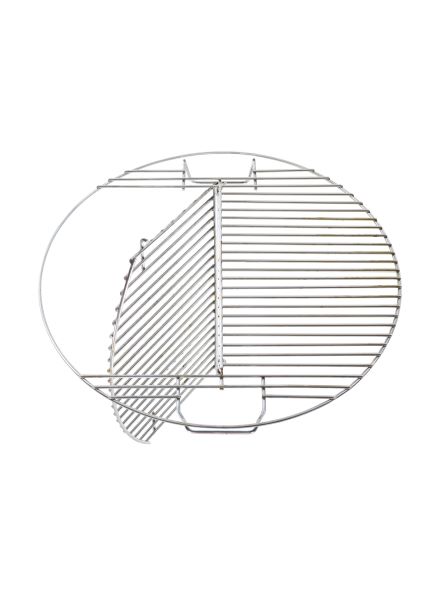 Hinged Grill Grate (3 sizes)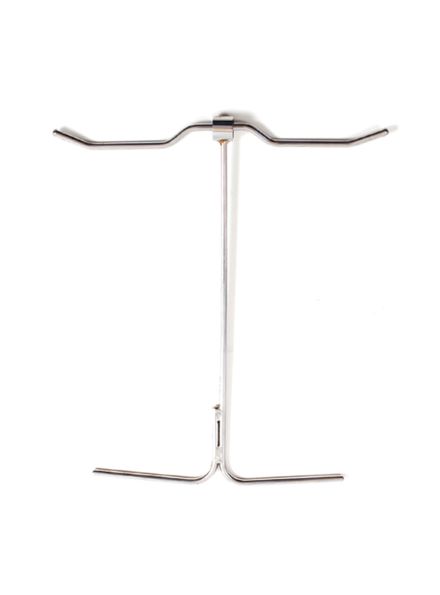 Turkey Hanger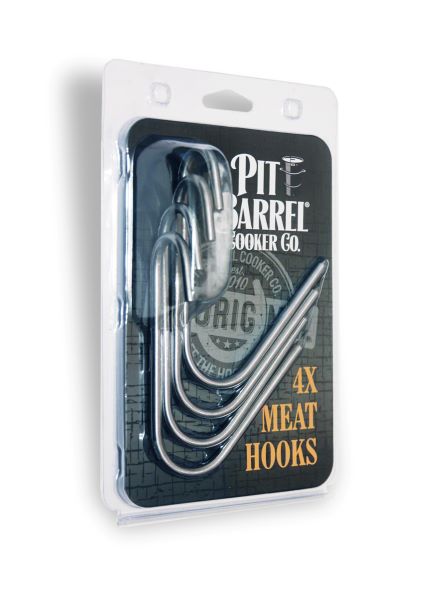 4 x Meat Hanging Hooks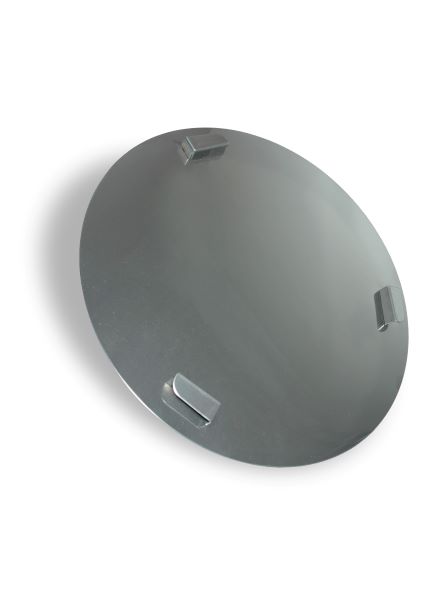 Ash Pan for Original, Junior & X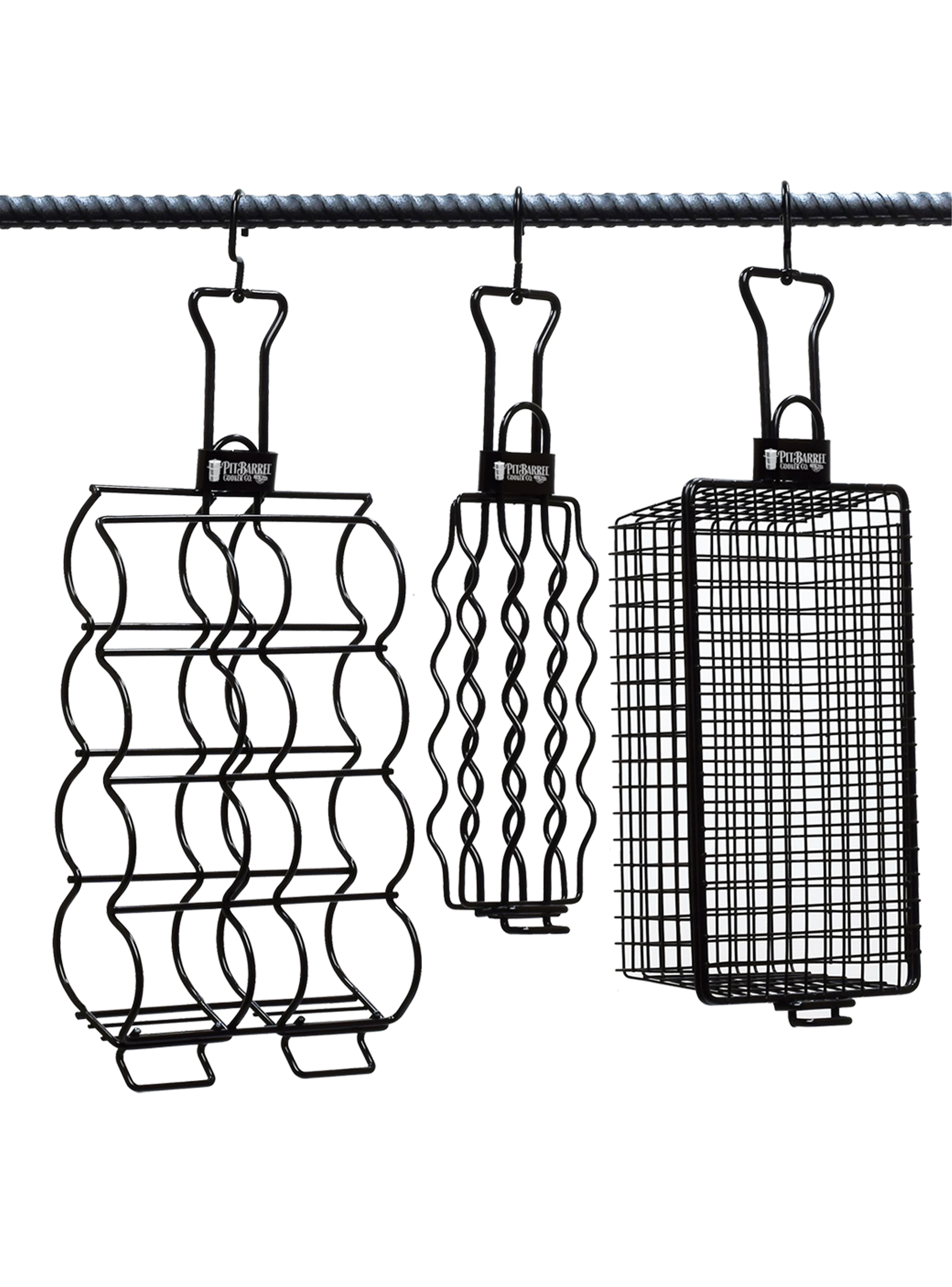 Value Hanger Pack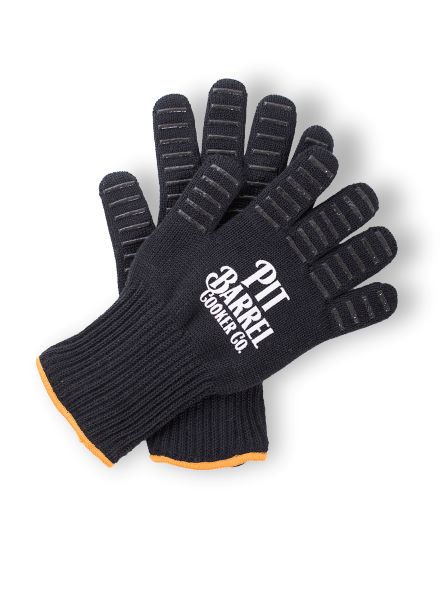 Pit Grip Gloves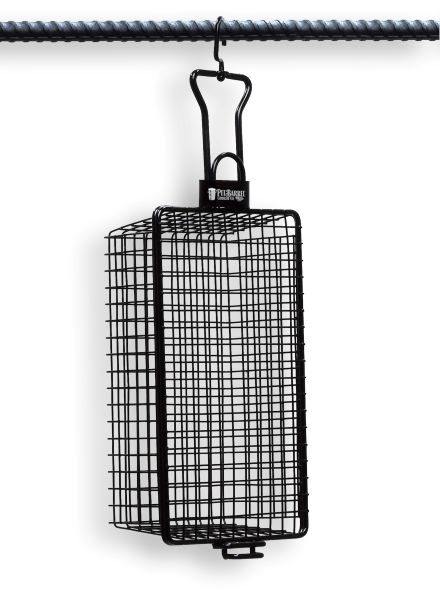 Veggie Basket
The Pit Barrel Cooker Story
In 2003, Pit Barrel® founder Noah Glanville served as a Navy Corpsman attached to a Marine Corps unit in Iraq. Upon their return, he and his unit were welcomed home by a group of veterans who hosted a barbecue in their honour. "Older veterans greeted us with a barbecue. I remember the smell of the charcoal, hot dogs and hamburgers," Glanville says. "It's a good, familiar smell, and I knew that I was finally home."
Time spent overseas took its toll, and the road from Noah's departure from the military to the launch of his company was a long one. He suffered from post-traumatic stress disorder (PTSD), an often debilitating challenge for those left to cope with the after effects of sometimes inconceivable experiences faced in battle.
Despite knowing that the memories would forever remain and recognising the obstacles that he would face in starting a company, Noah made the conscious choice to focus on and leverage his entrepreneurial spirit as his outlet.
"We worked with different types and sizes of drums," he recalls. "We wanted to get this thing right." Based on his concept, Noah would build 29 prototypes, continually adjusting the airflow and charcoal basket until he was satisfied. In late 2010, when he knew without doubt that the product was ready, he and his wife, Amber, founded the company and what is known today as the Pit Barrel® Cooker was born.
Noah recalls the early days, "There are a lot of costs and a ton of risk to starting a business from scratch, but with faith, hard work, and people we could trust along the way, we knew we could follow our hearts and make our passion a reality."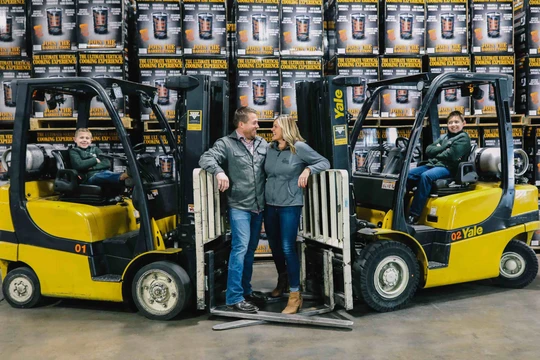 PIT BARREL® COOKER COMPANY IS FAMILY OWNED HEADQUARTERED IN LOUISVILLE, KY
Noah and Amber exhausted every resource they had at their disposal in pursuit of this dream, but based on consistently rave reviews from novices to industry professionals, there is no question that the result is exactly what they set out to achieve. The Pit Barrel® is not just a product; it's a passion shared by Noah, Amber, the factory team and their customers. It is with this humble appreciation that they leverage their passion to continually strive to meet and exceed the expectations of Pit Barrel® Cooker enthusiasts, the industry, and themselves.
Que Fresco UK & European Distributors For Pit Barrel Cooker
Que Fresco recognises the quality and strength of the Pit Barrel brand and we acknowledge and respect everything that the Glanville's have achieved. We are delighted to share that enthusiasm and passion for consistent hassle free charcoal cooking with our retail customers UK, Ireland, and Northern Europe.